Former College Coach, Duke University Team Captain and current International Skills Trainer Robert Brickey and Robert Brickey Basketball has partnered with the Gladiators Basketball Club to form an exciting new basketball opportunity. The NEW Gladiators Elite AAU Basketball Team will be holding our initial tryouts for the Boys Grades 10-13 for an Elite Travel Team and a Development team!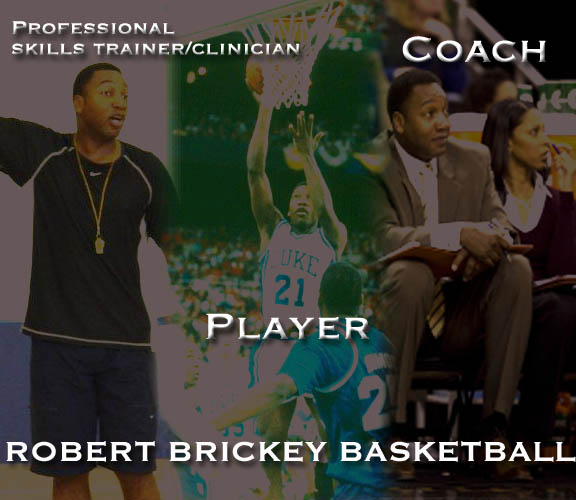 WHO: Elite Level Boys
WHEN: Monday Nov. 21 and Dec. 3, 10
TIME: 6:30 PM
WHERE: Anderson CSI ADDRESS: 400 Anderson Street Whitby, Ontario
COST: $20 (one-time fee)
Contact: robertbrickeybasketball@gmail.com or call 6478581077
Register for Tryouts NOW! Space is Limited!! The NEW Gladiators Elite AAU Program! The team selected will compete in tournaments in the USA held during the spring and summer months. Repetition is the key to success, and all of our teams train consistently on a structured and designed curriculum which dramatically impacts player development. Athletes will train starting in January each week in a combination of:
 Weekly Team Practices/Skill Training
 Skills/Performance Training led by Professional Skills Trainer and Coach Robert Brickey
 Strength, Speed and Agility training
Players not selected for the ELITE team will be invited to train on the developmental team.
Calendar
November & December: Tryouts
January & February: Practice/Training
March-June: Practice/Training and Tournaments
Practice
The Elite and Developmental Teams will practice weekly. The Elite team will participate in AAU Tournaments. The developmental team will practice only. Practice dates and Skill Development programs will be added after the team(s) is/are established.
Tournaments Players are expected to commit to 4 tournaments over the course of the Spring/Summer AAU season. ALL tournaments will take place in the USA. Once tournament schedule is finalized, it is expected that players will attend all tournaments and be ready to play. (Tournament dates are subject to change.)
Traveling Expenses All tournaments expenses and costs associated with travel to tournaments such as transportation, food and hotel stay are the players/parents responsibilities. Fees The Fees for participating on either the Elite or Developmental Team is $550. This covers:
 Weekly Practice/Skill Training
 Elite Team Game Uniform/Developmental Team Practice Uniform
 Travel Bag
 Insurance[img][/img]